Class 08 2017 - 2018
Welcome to Class 8!
We are a fantastic Class of Year 1 and 2 children!
Our teachers are Mrs Steele and Mr Thorpe and our teaching assistants are Mrs Crowe and Miss Roberts.
We love to learn and have fun along the way.
We hope that you have had a relaxing Easter break and are ready for our new term and what it brings!
Our Summer Term Topic is called ....
Who's the king of the castle?
We will be focussing on History and looking at what life was like in a castle, with a geography link to where castles were built and why.
In English our focus will be the key skills needed in Year 1 and 2 - these will include handwriting, spellings of everyday words and using capital letters and full stops in the correct place. We will also be developing our stamina for writing when completing longer writing tasks and also looking at some non-fiction texts.
We will be looking at a great range of books and especially at Traditional Tales.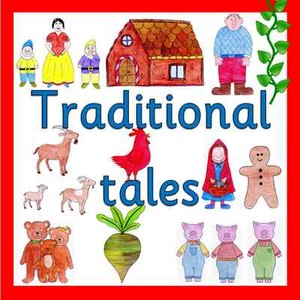 In Maths we will be working on the place value of numbers up to 20, 50 and 100 plus addition, subtraction, multiplication and division.
In Science we will be looking at The human body and animal habitats.
Are we healthy and fit enough to be a knight?
We will be going on a really exciting trip to Stafford Castle .
PE
Our P.E. day has changed.
PE will take place on a Wednesday afternoon. The children will be doing gymnastics for the first part of the term. Can you please ensure that they have the correct PE kit and can you check that all pieces of kit are correctly named.
Swimming will be on Tuesday afternoons from 2pm till 3pm.
If any of you would like to help with this please let Mrs Steele know as soon as possible. You will need a current DBS check.
SATS for Year 2
These will be taking place during the month of May. If you are planning to be absent during this time can you please let me know.
Phonics Screening for Year 1 and some Year 2 retakes will be taking place during the second week of June. If you are planning to be absent during this time can you please let me know.
Homework
English and Maths homework will be set on Education City so please check this each week.
Reading
The children must read at home at least 3 times a week and talk about what they have read. Can you please ensure they have their book in school everyday. Books will be changed twice a week if they have been read and their Reading Record has been signed to show this.
Topic Homework
Homework will be set every 2 weeks and the homework sheet is available to download from this page.
Please feel free to pop in or email if you have any questions or concerns about your child.child.
If you would like to help within the classroom, to hear readers or for cutting, sticking and laminating please let me know. All help is always much appreciated.
A current DBS check is needed.
We welcome Mr Thorpe to our class and he will be starting Forests School work with us on May 4th.
Files to Download
Class 08: News items
There are no News items to display
Class 08: Gallery items
There are no Gallery items to display
Class 08: Calendar items
There are no Calendar items to display